February 13: Darnell Booker Manager, Indy Thunder Beep Baseball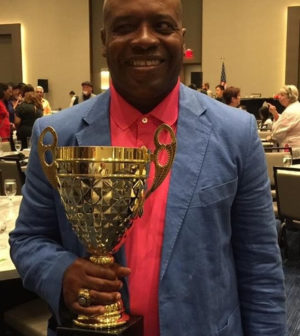 On Tuesday, February 13, our Club welcomes the Manager of two time World Champions Indy Thunder Beep Baseball team Darnell Booker to our Club!  Booker will share more information about beep baseball and how the sport allows those who are blind and visually impaired to participate in competitive sports at the local and national levels.  He'll also share information about how these inspiring athletes play America's pastime and benefit from the social skills, team work, and sportsmanship that sports can offer.
Booker, a graduate of the Indiana School of the Blind and Visually Impaired and Indiana University Purdue University of Indianapolis (IUPUI), currently performs outside sales for Bright Ideas and works with youth and adults with mental and physical disabilities.  He is the current Second Vice President of the National Beep Baseball Association and is passionate about his sport and his team! Join us on Tuesday and we bet YOU'LL walk away inspired too.
About Indy Rotary