August 29: Orthopedic Surgeons Dr. Richard Jackson and Dr. Wes Lackey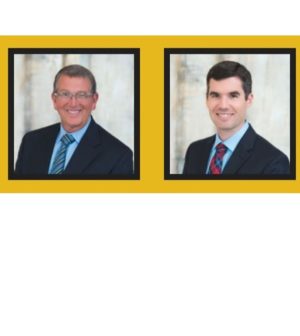 On Tuesday, we welcome two well regarded Orthopedic Surgeons to join us and share information about the latest trends and technologies in the world of orthopedic medicine, surgery and treatment.
In this changing environment in health care, it is necessary to evaluate and implicate changes to improve efficiency, lower costs, lower complications and improve patient satisfaction. Some of the tools to help improve these issues will be presented: out patient joint replacements, partial knee replacements, and more cases being done in an out patient setting. Economic implications will be discussed as well. In addition, we will show how we have been involved in foreign mission work, medically and surgically in helping those in need who cannot afford medical care.
Born and raised in Evansville, Indiana, Dr. Wes Lackey attended Vanderbilt University where he earned a degree in Violin Performance and fulfilled his pre-medical requirements. He then attended Indiana University School of Medicine in Indianapolis. Dr. Richard Jackson has practiced orthopedic medicine on the south side of Indianapolis for over 34 years. He graduated from Indiana University Medical School in 1978 and then continued his education at the Southwestern Michigan Area Health Education Center, in Kalamazoo, Michigan. After completing his orthopedic surgical training in 1983, he went on to his fellowship in Pediatric Orthopedics at Ranchos Los Amigos Hospital in Downey, California.
Guests are always welcome and encouraged at Rotary- don't forget to bring along someone you think would find interest in the topic and the energizing company at our weekly lunches!
About Indy Rotary