The Rotary Club of Indianapolis is Moving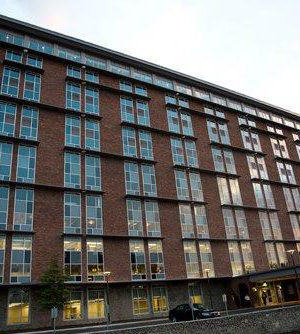 The Rotary Club of Indianapolis is thrilled to announce that beginning April 4, 2017 our club will meet for weekly Tuesday meetings at the Ivy Tech Community College Culinary and Conference Center, located at 2820 North Meridian Street. This is a partnership that has so many wonderful benefits and we are excited for the future of the club. Never been to the space?  Check out this fantastic video that will give you a sneak peek.
President Elect Ramona Adams and Vice President John Mainella volunteered to lead the effort to find our new home. After evaluating over 30 locations, reviewing six proposals and going on three site visits, they determined that Ivy Tech aligned best with our pricing, parking and community engagement needs.  They certainly pass the Four Way Test!
With this very exciting announcement comes a change to our lunch offering and pricing.  We worked very hard to minimize the financial burden on our members. In an effort to reduce costs, we are opting to have one buffet option for lunch.  It will consist of a combination of hot dishes and soups and salads, all prepared from scratch by Mary Beth Poe and MBP's fabulous catering team.
From April 4 when we make the move to Ivy Tech until our June 20 meeting, the cost to our members for lunch will be $20, a $2 increase from the hot lunch option. Parking continues to be free, with more than 200 spaces available for our members at Ivy Tech. For those who choose not to eat, the facility fee will increase to $5 and does include beverages.  Again, we strongly encourage you to try the lunch.
Your board and officers and thrilled by this move.  We are excited to embark on a better culinary journey. We are excited for a new space with new energy.  We hope that you will share our enthusiasm and maintain a positive attitude with members and prospects.
If you have any questions, please do not hesitate to speak with Ramona, John, or any of the other officers. We are happy to provide more detail and guidance on the process we used to come to this decision.
About Rotary Club of Indianapolis