February 5:31 Club: Blind Wine Tasting!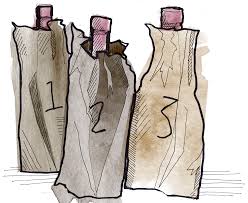 Save the Date! Wednesday, February 7, 2018
Join us for this unique 5:31! We'll be Blind Wine Tasting at the Maurer's 1300 West 86th Street, Indianapolis. Thanks to Matt Burnett for hosting!
Bring your favorite bottle of wine (red or white), UNDER $25.00. If you don't do wine, feel free to bring your favorite beer, or spirit!
Please RSVP for this event so we have the right amount of appetizers. 317-439-4169 or email bill.bubenzer@gmail.com
Bottles will be grouped by grape, and numbered. Voting will be done electronically. Results will be shared with everyone!
About Indy Rotary