Chunk Of Cheese For A Chunk Of Change!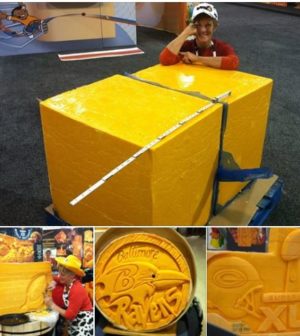 Rotary offers members a variety of unique opportunities, but this might be the most unique of all! At our meeting on Tuesday, August 8, Sarah Kaufmann "The Cheese Lady" will be carving a familiar design into a block of cheese and you just might be able to take it home with you. That is, if you're the highest bidder!
Auctioneer Matt Will will lead the fun and we look forward to raising a nice chunk of change for the Indianapolis Rotary Foundation! Don't miss it!

About Indy Rotary