August 8: Celebrate the Indiana State Fair!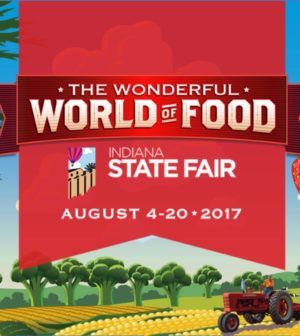 Join Rotary on Tuesday, August 8 as we celebrate the Indiana State Fair! This lunch will be sure to go down as a favorite and will include high energy presentations from State Fair Queen Becca Lax, Entertainment & Events Manager Bobbi Bates and nationally known cheese sculptor Sarah Kauffman. In addition to learning about the exciting opportunities that exist at the fair this year, you'll learn more about the economic and educational impact this annual tradition has on Central Indiana. Lunch will also feature some state-fair themed surprises and there will be fair tickets given away during the 50/50! You will not want to miss Rotary next Tuesday!
Bobbi Bates- Bobbi Bates is the Entertainment & Events Manager at the Indiana State Fairgrounds & Events Center and a 22-year employee of the organization. Responsible for booking entertainment and performance attractions during the annual State Fair, she also oversees a variety of Fair events, including Band Day, the Cheerleading and Baton Twirling Competitions, and the Youth Talent Contest.
Becca Lax- Becca Lax was crowned the 59th Indiana State Fair Queen in January 2017. She currently attends Purdue University studying Professional Flight and is an active member of Women in Aviation and Aviation Ambassadors. A 10-year 4-H member and 5-year member of Junior Leaders, she remains active in Vanderburgh County 4-H and Vanderburgh County Homemakers.
Sarah Kauffman- Affectionately known as "The Cheese Lady," Sarah is one of only three artists in the US who work almost exclusively with cheese! In 2011, she set the Guinness World Record for World's Largest Cheese Sculpture- 925 lbs.! At our meeting, she may showcase a bit smaller piece of art with a very familiar image… stay tuned!
About Indy Rotary