August 22nd: Nick Taylor- Owner, netlogx & Mountain Climber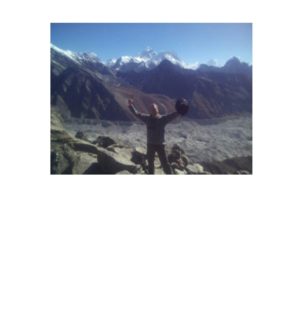 Join our own Rotarian, Nick Taylor, for an incredible Tuesday luncheon. Nick is an owner at netlogx, the business he founded in 1998 with his wife Audrey Taylor. netlogx is a high performance consulting organization and Nick leverages his thirty years of diverse Information Technology experience to drive quality. He leads a growing sales practice with a focus on metrics with netlogx measuring success with IBJ Fast Growing Companies recognition in 2012, 2013 and 2014.
Nick won't be "talking tech" on Tuesday, however… he'll be sharing videos, photos and incredible stories of his mountain climbing adventures, including Everest Base Camp and Mera Peak. Do you know someone who is into climbing or hiking, beating challenges and a healthy lifestyle? Invite them to Rotary on Tuesday because Nick will inspire, entertain, excite and engage with the crowd!
Originally from the UK, Nick takes an active role here in Indianapolis now by actively supporting the Eagle Creek Park Foundation, Second Helpings and Habitat for Humanity.
About Indy Rotary