March 28: Ryan Vaughn, President, Indiana Sports Corp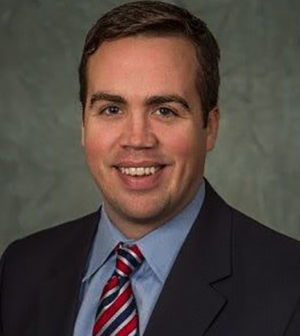 Join the Rotary Club of Indianapolis on Tuesday, March 28 as we welcome Ryan Vaughn, the President of the Indiana Sports Corps to Rotary!
Ryan Vaughn was elected Indiana Sports Corp President in September of 2014. Previously, Ryan served as Chief of Staff for Indianapolis Mayor Greg Ballard where he oversaw development and implementation of Indy's strategic planning initiatives, public policy development, financial security and management of the agency directors and Deputy Mayors. Ryan has also been a lawyer with Barnes and Thornburg, LLP and served from 2007-2012  as a Councillor for the Indianapolis-Marion County City-County Council.
Indiana Sports Corp's mission is to create positive impact by hosting world-class sporting events that enhance vibrancy in the community, build civic pride, drive economic impact and media exposure, and encourage opportunities for youth. Ryan's presentation will discuss the history of the Indiana Sports Corps and the Indy sports strategy that continues to inspire growth and development in the city. Learn more on Tuesday at the Scottish Rite!
About Indy Rotary