Home
>
Community Service
>
Press Release: Indianapolis Rotary Foundation Announces 2017-18 Community Grant Recipients
Press Release: Indianapolis Rotary Foundation Announces 2017-18 Community Grant Recipients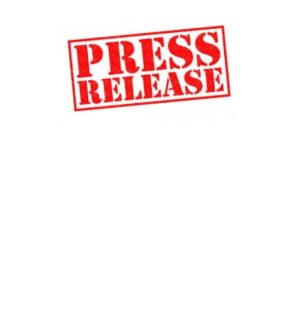 Indianapolis Rotary Foundation Announces
Community Grant Recipients
$70,000 in funding distributed to four Indianapolis nonprofits
Indianapolis, IN (November 20, 2017):   The Indianapolis Rotary Foundation awards annual Community Grants through a competitive application and review process.  The Indianapolis Rotary Foundation is proud to announce the recipients of the 2017-18 Community Grants.
Craine House will receive $25,000 to serve more women in their work release program. Through family therapy, substance abuse counseling and vocational programs, Craine House provides women with a safe and structured, homelike setting to live with their preschool aged children.
Paramount School of Excellence will receive $25,000 to build an Eco Discovery Center where students from the school (that serves 764 students, of whom 94% are from families at or below poverty level) will participate in captivating, inquiry based environmental and life science experiences.
Ascent 121 will receive $10,000 to provide supplement clinical services that support their mission to provide long-term trauma recovery for Indiana teen survivors of human trafficking. Ascent 121 served over a hundred victims in 2016 and expects a 50% increase in 2017.
Morning Light will receive $10,000 to fully develop the Rotary Club of Indianapolis Memorial Garden at the Abbie Hunt Bryce Home, central Indiana's only free hospice home for residents who have nowhere else to go. The Garden provides a respite for those in their final days and also memorializes residents who have passed with memorial bricks.
"Our competitive grant process highlights the incredible needs and services provided throughout Central Indiana," says Indianapolis Rotary Foundation President Bill Bubenzer. "We honor the hard work of all those who submitted applications and are confident that our Community Grant recipients will use their funding to make an important community impact."
The Indianapolis Rotary Foundation is a private, stand-alone corporation that serves as the community charitable arm of the Rotary Club of Indianapolis. Each year, the Foundation generously donates almost $200,000 annually to projects and organizations in the Central Indiana Area that promote the Rotarian motto of "Service Above Self."
With over 300 members, the Rotary Club of Indianapolis is one of the largest and most active Rotary Clubs in the world.  Founded in 1913, the club has compiled an extensive record as one the leading supporters and contributors to the quality of life in Indianapolis. For further information about the Rotary Club of Indianapolis, visit www.indyrotary.org.

About Indy Rotary