July 25: Rafael Sanchez, CEO of IPL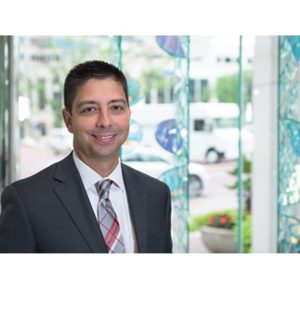 Join Rotary on Tuesday, July 25 as we welcome Indianapolis Power & Light Company (IPL) President and CEO Rafael Sanchez. Sanchez will be presenting on IPL's corporate social responsibility initiatives and why you should care about workplace diversity and inclusion.
Rafael currently serves as President and CEO of Indianapolis Power & Light Company, a subsidiary of The AES Corporation (NYSE: AES). Rafael is a highly respected business and community leader and joined IPL in February 2016 as Senior Vice President of Strategic Planning.
Prior to IPL, Rafael was a partner at Bingham Greenebaum Doll, LLP and he was also Vice President of Business Development & Legal Affairs for Fineline Printing Group. He has a good outlook of IPL as he served on the IPL Advisory Board for the past five years. He also serves as Secretary for the Indy Chamber, Co-Chair for Plan 2020, Chair for Cancer Support Community, Executive Committee member for the United Way of Central Indiana and a board member of the Indiana Chamber of Commerce and Methodist Health Foundation.
IPL serves 480,000 residential and commercial customers in Central Indiana. As a leader in the communities in which they live, work and play, IPL is actively involved in more than 200 community organizations to improve the quality of life. With such a passion for the community, IPL is committed to ensuring our corporate giving is diverse and inclusive to all. Doesn't that sound like a perfect fit for Rotary?
Join us on Tuesday at Ivy Tech Community College at Noon! We'll see you there!
About Indy Rotary