July 11: Senator Jim Merritt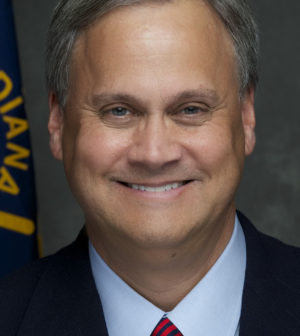 The Rotary Club of Indianapolis is excited to welcome Indiana State Senator Jim Merritt to Rotary on Tuesday to talk about his work in combating the opioid epidemic, which includes illegal use of prescription painkillers as well as the use of heroin, an illegal drug.
Senator Merritt is a Republican member of the Indiana Senate, representing 130,000 constituents in District 31 in Northeastern Indianapolis. A born and raised Hoosier, Senator Merritt has chosen a life of devoting himself to creating a better and safer Indiana.
First elected in 1990, he has shown a fervent passion for making strides against opioids. After spending 18 months on the Governor's Task Force on Drug Enforcement Treatment and Prevention, Senator Merritt has identified a number of ways he thinks Indiana should respond to the drug epidemic, ranging from new recovery programs to tighter control of how legal opiates are prescribed. Last year alone, Senator Merritt introduced 19 bills that worked to fight the epidemic.
In addition to his commitment to fighting illegal drug use, additional committees that Merritt serves on include Utilities, Commerce & Technology, Homeland Security & Transportation, Public Policy, Rules and Legislative Procedure, Joint Rules, and Veterans Affairs & the Military. The leadership positions Merritt holds in the Senate are Majority Caucus Chairman along with Chairmanship of the Utilities Committee and Ranking Membership of Commerce & Technology.
About Indy Rotary