March 14: James Callaghan, President/CEO of Franciscan Health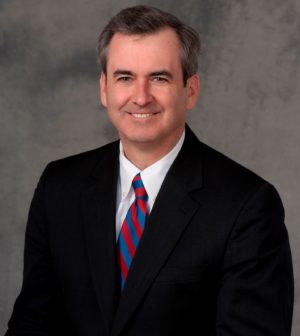 Join the Rotary Club of Indianapolis on Tuesday, March 14 as we welcome James Callaghan, President/CEO of Franciscan Health – Indianapolis, Mooresville and Carmel.
Callaghan served as Franciscan Health-Michigan City president 2008-2015. In that role, he headed initiatives that led to the hospital earning national and local recognition for outstanding quality of care. In addition, in 2011, Callaghan led the formation of the Franciscan Health Clinical Operations Group, which works to improve the quality and lower the cost of care system-wide, and served as its first director.
Previous to that, he served as that hospital's chief operations officer and vice president of medical affairs. He led a physician multi-specialty group into a clinically integrated relationship with the hospital, and led the hospital to a financial turnaround.
Dr. Callaghan practiced as a family physician in Michigan City and Chesterton, Indiana. Prior to this, he served as a flight surgeon in the U.S. Air Force. Dr. Callaghan resides in Indianapolis with his wife, Sue, and their four children.
About Indy Rotary