April 4: Gerry Dick, Inside INdiana Business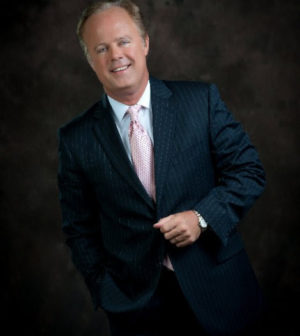 Join the Rotary Club of Indianapolis on Tuesday, April 4, as we welcome Gerry Dick with Inside INdiana Business to Rotary.
After 14 years as a principal reporter and field anchor at WRTV (ABC) in Indianapolis, news veteran Gerry A. Dick and technology entrepreneur Scott A. Jones formed Grow Indiana Media Ventures, LLC, a media company created to deliver Indiana business news and information through media sources. Mr. Dick is president and managing editor of Grow Indiana Media Ventures and Mr. Jones serves as chairman.
Grow Indiana Media Ventures' properties include Inside INdiana Business with Gerry Dick, Indiana's most watched local business television program; InsideIndianaBusiness.com; Inside INdiana Business Radio, The INside Edge Morning Briefing and INside Edge Mid-Day e-newsletters and a variety of interactive media products.
Mr. Dick is a frequent keynote speaker and moderator on issues related to the Indiana economy and serves as a business analyst for WISH-TV 8 (CBS, Indianapolis) and 93.1 WIBC (Indianapolis).
His proud accomplishments include the prestigious Sagamore of the Wabash, Ernst & Young Entrepreneur of the Year award, four Emmy nominations and Journalist of the Year by the Small Business Administration.
Mr. Dick was born and raised in Vermilion County and is a graduate of Indiana State University. He is also a member of the board of directors of the Indiana Chamber of Commerce and Junior Achievement of Central Indiana. Gerry also serves on multiple higher education boards and associations, working to improve and support the business and communication sectors for future generations.
About Indy Rotary