February 14: Jim Litten, President, F.C. Tucker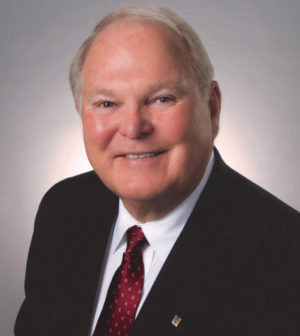 F.C. Tucker President Jim Litten will join Rotary on Tuesday, February 14 to talk housing trends in the Central Indiana residential real estate market. With over 1,500 agents statewide and over $3.2 billion in sales, The F.C. Tucker Company is the largest independent real estate firm in Indiana and is ranked among the largest independent real estate firms in the nation.
After receiving his B.S. from Ohio University, Jim served a tour of duty in Vietnam. He moved to Indiana while working with Hunt-Wesson Food Company, and joined the F.C. Tucker Company in 1972, serving as a sales associate, manager, and now Owner/President of the Residential Real Estate Division. He is very active in the Metropolitan Indianapolis Board of Realtors and the National Association of Realtors, currently serving as Co-Chairman of the Real Estate Business Magazine and the National Convention Committee.
Jim was also the recipient of the 1997 Sagamore of the Wabash award from the Governor of Indiana.He remains active in the community through the Stanley K. Lacy Executive Leadership Series, The Lawrence Township Foundation, The Arthritis Foundation, and the Advisory Task Force for Ivy Tech.
About Indy Rotary