November 21: Ron Appuhn, Heart 2 Heart: Your RI Donations at Work!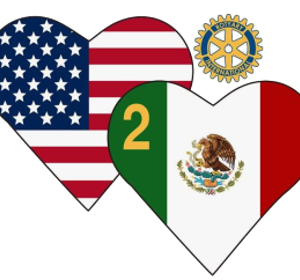 Join us on Tuesday, November 21 as we welcome Ron Appuhn, a Rotarian from Maryville, TN, who will share the story of how your own Rotary International Foundation dollars are used in matching grants for the Heart 2 Heart Program.
This program is a cooperative effort between Rotarians primarily in the "Heart of America" (Zones 30 and 31) and in the "Heart of Mexico" (District 4170) and The Rotary Foundation to provide humanitarian service, primarily through matching grant projects.
Ron has coordinated the projects, assistance, and work between the Rotary Districts in Central United States during the past 15+ years. Last year the collaboration between Rotary areas completed over $500,000 in projects, including the Vickie Blade Pacemaker Project that honors our own Past District Governor and Rotarian Mark Blade's late wife Vickie. Having just returned from a visit to Mexico from November 8-15, he is sure to have new and fascinating information to share!
About Indy Rotary