June 6: Rotary Welcomes Norman Burns, CEO,Conner Prairie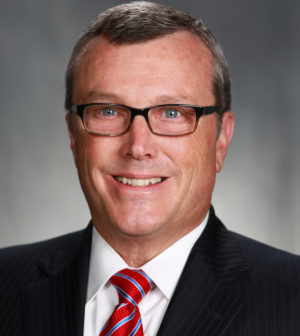 From the installation of new indoor and outdoor exhibits, the creation of new programming for adults and the development of a strategic vision to guide the museum's future, Conner Prairie is thriving. As a nationally acclaimed Smithsonian affiliate, Conner Prairie is one of the most-visited outdoor history museums in the country. Join us as we welcome Norman Burns, President and CEO of the 82-year-old interactive history museum who started in January 2016.
Burns has more than 28 years of experience in various leadership capacities at historical institutions, most recently as executive director at Maymont, a 100-acre property in Richmond, Va., that includes historical buildings, gardens and animal experiences that draws 500,000 visitors annually.
Prior to Maymont, he served as executive director of four Tennessee museums from 1987 to 2001 and remains active in the museum field nationally. He serves as treasurer and council member for the American Association of State and Local History and has served as finance committee chairman, past chairman of the audit committee and CEO forum, and co-chairman of the American Association for State and Local History's annual meeting in 2011.
He earned both a bachelor's and master's degree in history from Middle Tennessee State University in Murfreesboro, Tenn. He and wife Sandy have three grown sons.
About Indy Rotary