April 18: Linda Broadfoot, Indy Parks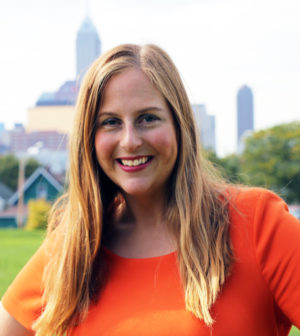 Rotary celebrates Arbor Day and welcomes Linda Broadfoot, Indy Parks
Linda Broadfoot, the Director of Indy Parks, is our speaker at Rotary on Tuesday, April 18!
With just over one year under her belt, Linda is bringing a new energy to her role and to the Parks Department. Linda wants the city to think big- she knows the important role parks can have in both community and economic development. She expects all 200 parks, trails and nature areas- which comprise about 11,250 acres across the county- to step up and serve the city in big ways, in part through a five year master plan and city approved $5 Million bond set aside for parks.
The Parks Department is also stepping up their community engagement- last year, they hosted almost 20 Indy Do Day projects around the city and plan to keep the momentum again this year through the It's My City campaign that helps reduce litter in parks and the community. For more info on Linda and her vision, check out this fantastic IBJ article: https://www.ibj.com/articles/62900-parks-director-wants-city-parks-to-spark-change.
Tuesday is also our Club's celebration of Arbor Day so you'll get to take home a native plant to add to your garden or brighten someone's day!
About Indy Rotary